XDR
Extended Detection ​And Response​
Reach new levels of
Security Event Observability
with XDR.
Each security tool represents its own silo, each with its own detection or prevention rules, alerting mechanisms, and log outputs. The best we've been able to do (up until now) was forward these alerts and logs to a SIEM. What is often created is a security junkyard.​
Supercharge your security alerts with a comprehensive tool that automates almost all of your threat-hunting and event research. In addition, our extended detection and response solutions automatically enrich every detection with expanded context from your other security tools.​
What Is Extended Detection and Response (XDR)?
With comprehensive and enriched threat data filtered into a single platform, XDR creates a quick, efficient, and streamlined way to hunt and eliminate threats across multiple domains. Your security teams can rapidly respond with an improved and informed plan from one unified solution.
Ecosystem-Wide Visibility
Without understanding your vulnerabilities, endpoints, and connections, you can't form a comprehensive and effective security response. Isolated security detection and response tools never give you the whole picture.
XDR can see everything all at once. With ecosystem-wide visibility, XDR can identify and hunt threats at an unprecedented speed and scale. Collecting threat data from all your operations and first and third-party sources across various technologies and domains create a far-reaching and deep-diving security response.
True Defense in Depth
XDR isn't just broad. It dives deeply into threat hunting and breach detection. Using a wide range of security tools, XDR protects your organization with multiple layers of coordinated defense operations. XDR offers a breadth and depth unmatched by other technologies.
XDR ensures you have complete control by uniting leading securities throughout all major security domains—from email and cloud to network and IoT security.
Streamline Operations
XDR ensures a streamlined and cohesive cybersecurity stack. XDR is an efficient and trustworthy security approach for organizations in any industry, designed to stop every attack wherever they are across your networks and domains. With complete visibility, absolute protection, and streamlined and optimized threat response, you'll feel safe with XDR.
Industry-Leading XDR Features
With industry-leading EDR, XDR will create a cohesive and effective security operation. Previously siloed data works together with XDR to rapidly respond to threats on a massive scale. With unmatched visibility across the entire environment. XDR technology makes the most of your time, money, and resources. XDR automatically detects stealthy threats, saving your team time maintaining detection rules.
Accelerate threat analysis
XDR can analyze and eliminate threats across multiple domains from a single console. By uniting many sources, XDR can rapidly investigate security threats and respond like never before. XDR will prioritize alerts and provide a rich context to security teams to optimize your response approach.
Prevent attacks before they become breaches
Orchestrate threat detection and response to eliminate potential violations before they become a problem. Detailed threat data means you can make an informed plan of attack and eradicate threats with surgical precision.
Featured XDR Partnership: CrowdStrike Falcon XDR Alliance
CrowdStrike Falcon XDR Alliance is a revolutionary tool to detect and respond to all security threats anywhere and everywhere. With industry-leading IT solutions and technology, CrowdStrike Falcon XDR Alliance is a first-of-its-kind security ecosystem. It can rapidly detect, threat hunt, and respond across your organization's entire network.
Featured XDR Alliance Ecosystem Partners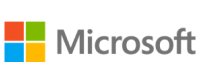 Benefits of XDR Security
XDR coordinates and enriches siloed security consoles. With a united front and streamlined security analysis, XDR will enhance your security systems and provide unparalleled protection. XDR offers the following benefits:
Far-reaching threat visibility
XDR delivers consolidated and forensic visibility across your organization's entire environment. Working with multiple layers of security response tools, XDR collects and correlates data from various sources to provide complete visibility.
Your security analysts and threat hunters can focus on responding to high-priority threats. XDR automatically eliminates minor anomalies and detects stealthy threats with machine learning and AI.
Your security team can orchestrate an informed response with detailed, cross-domain context and data. XDR coordinated impacted hosts, root causes, indicators, and timelines, to enhance an effective investigation and remediation security response.
Defensive is a Next Generation Solution Provider for a Cloud-First World. We exist to take the guesswork out of Cybersecurity and Information Technology procurement and adoption.
We are trusted by leading enterprises around the globe.​
Defensive of your People.​
Let's create harmony between Infosec, IT, Executives, End Users, and Finance.​
We're straight to the point with technologies and strategies that work.
Defensive of your Budget.
Eliminate wasted expenditure and maximize the value of every dollar.
TRUSTED BY
87 of the Fortune 1000
Over 1,400+ small, medium and large enterprises. A Defensive XDR Approach
Defensive's XDR security approach will supercharge your threat detection, hunting, and response systems. With unmatched ecosystem-wide visibility, a streamlined response process, and automated investigations, we'll help you protect your organization with complete confidence.
Additional Areas of Expertise
Extended Detection And Response